Gain insight into Going Concern trends over a vast 20 year period.
In this report, Audit Analytics delivers an analysis of going concern opinions over the past 20 years. Key analyses include number of going concerns and percentage of total opinions by year, breakdown by filer and market status, new and repeat going concerns by year, and issues undermining going concern assumption.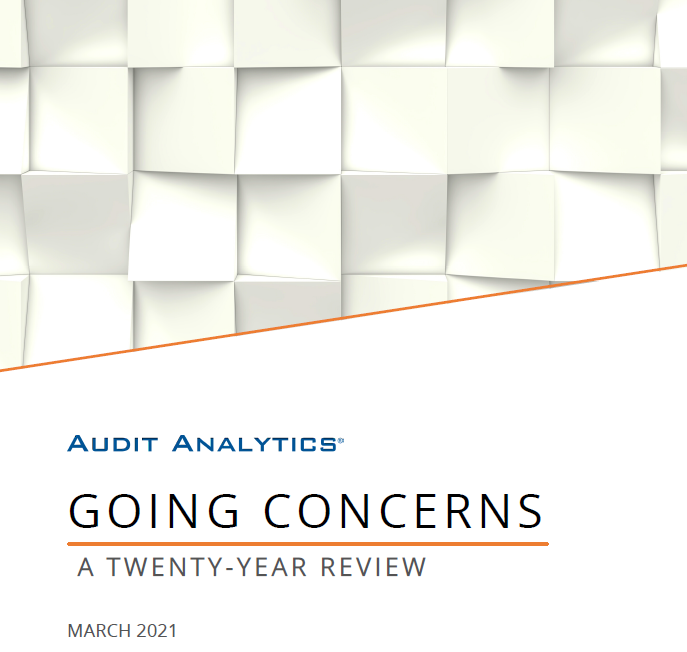 By selecting yes above, you consent to allow Audit Analytics to store and process the personal information submitted above to provide you the content requested. For more information, please review our  Privacy Policy.
Easily track auditor reports on financial statements disclosed for SEC registrants since 2000. Find audit opinions by keywords specific to your needs and receive an email alert when we analyze a change filed by your specified company(ies) of interest.
An innovative subscription that addresses core informational demands for a variety of professional research needs. Track and understand activities and trends related to audit, regulatory, and disclosure issues.
At Audit Analytics we believe data, when classified and analyzed, increases transparency, enriches debate and makes better, more informed decisions possible. See for yourself!

Copyright © 2021 All Rights Reserved